Skanzen Veselý kopec, CR
Skanzen Veselý kopec, CR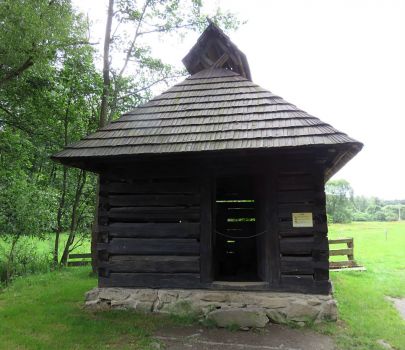 Why are you reporting this puzzle?
Bělidlo (záhřivka, kotlina)
Roubená stavba je z Přívratu a pochází z 1. poloviny 19. stol. V hřebenu střechy je otvor krytý druhou stříškou, tzv. sedlem. Objekt sloužil k bělení lněného plátna.
Bleach
Timbered building from Přívrat and dates from the first half of the 19th century. The ridge of the roof opening is. Is covered a small roof. The object was used for bleaching a linen cloth.