Cherry Blossoms (Mar17P28)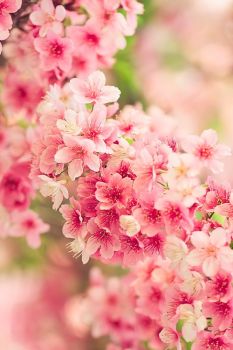 Why are you reporting this puzzle?
Cherry blossoms (Sakura) are beautiful. The flowers bloom in Spring and are gone in a few days, so their fleeting beauty is seen and celebrated as a metaphor of life itself.

In ancient Japan, cherry blossoms are praised in many poems.

One of the refined and elegant poems of the Heian period was written by Kino Tsurayuki, a Japanese nobleman :

"Looking at the Mountain Sakura in mist
I miss a person who looks at the Sakura".

All credits go to the photographer who took this photo.

4th of a set of 4 Puzzles on Cherry Blossoms. Please enjoy all of them.

Puzzle 28
What is the filter for?

Some puzzles are shown behind a filter. These puzzles are within our guidelines but still is material of which some will take great offence. Read more about the reasons and workings of the content filter and how you can set your account up to either see or not see puzzles that are shown behind a filter.