Hogback Covered Bridge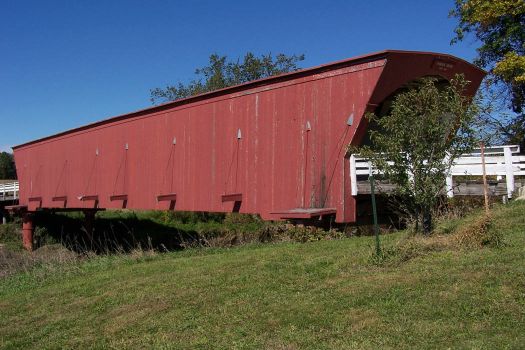 Why are you reporting this puzzle?
The Bridges of Madison County
Hogback Covered Bridge
The Hogback Covered Bridge is a historic covered bridge near Winterset, Iowa. It was built in 1884 by Benton Jones over the North River on Douglas Township Road. It is 106 feet (32 m) and was designed with a Town lattice truss system. It was built with steel pylons to support the main span. The Hogback Bridge was originally one of 19 covered bridges in Madison County; it is now one of the six remaining. In 1992, the bridge was renovated for the cost of $118,810. It was named after a nearby limestone ridge.
Are you curious about how do we review content on Jigidi?

At Jigidi, we celebrate what connects us and steer clear of divisive content because how we meet each other matters. It forms us. When we review the content, we use four 'lenses' and look for what the image or comment is most.