How to dispose of ...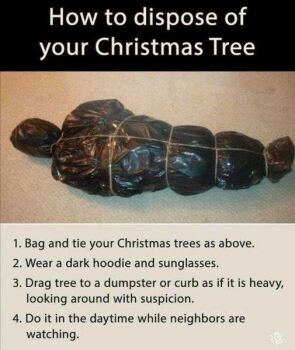 Why are you reporting this puzzle?
... your Christmas Tree?

At first glance, it comes across as a little creepy...


Received via email
How do you follow a puzzle?

When you follow a puzzle, it means you receive notifications about new comments on the puzzle.