For my Aunt - memories of the 60's.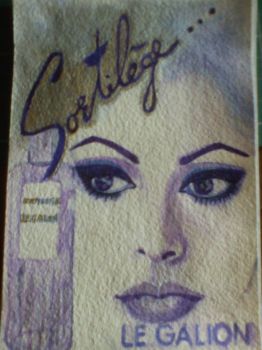 Why are you reporting this puzzle?
Little watercolour I did for my Aunt's birthday card. This was one of the few perfumes she wore when she was younger. She grew up with severe asthma, which later developed into emphysema + has loads of allergies, so she never wears perfume at all these days.