Garden - Sunflower 1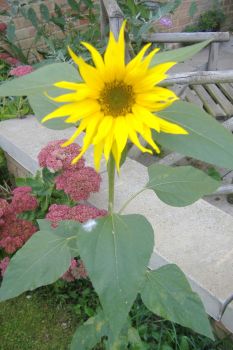 Why are you reporting this puzzle?
I found this photograph of a strange sunflower which just appeared in our garden a few years ago (Autumn 2014). It's such a vibrant yellow & didn't grow very tall like the usual ones do. I always find the patterns in the centre of sunflowers so amazing - symmetry, maths & mandalas in nature!

(If you'd like to see more puzzles of my garden, please type nickysgarden into your jigidi search bar & you should be taken straight to them).
Do you know enough about copyright?

When you share material online, it's necessary to know what copyright law says about sharing online material. We have created a copyright video guide for you that will give you a basic understanding, along with 4 tips on how to share material within the boundaries of copyright law.