Garden - Sunflower 1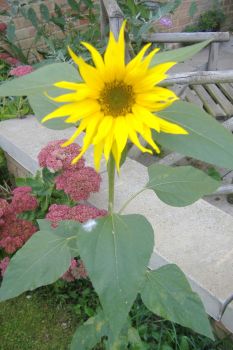 Why are you reporting this puzzle?
I found this photograph of a strange sunflower which just appeared in our garden a few years ago (Autumn 2014). It's such a vibrant yellow & didn't grow very tall like the usual ones do. I always find the patterns in the centre of sunflowers so amazing - symmetry, maths & mandalas in nature!

(If you'd like to see more puzzles of my garden, please type nickysgarden into your jigidi search bar & you should be taken straight to them).