'The Glory Of Seamen'....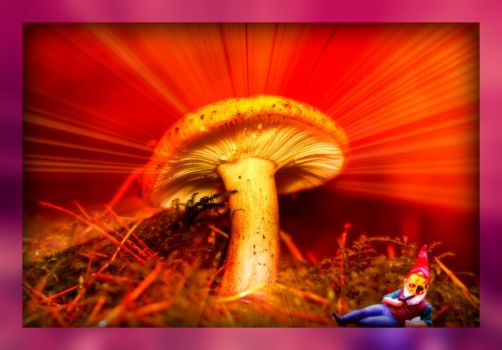 Why are you reporting this puzzle?
Today, I took a break from my postal duties, in order to chill for a spell under the sacred mushroom-thingy known in scientific terms as the lelabugosii vestafungii, and to the people of Bonga-Bonga as 'The Glory Of Seamen'..........
It gives off such a glow that it serves as a beacon to guide those in trouble near the rocky shore below - a service which it has been performing now for 175 years, as it is even older than sweetlittleoldgranny herself......
Legend has it that when the 'Glory' falls, there will be a tremendous loss of seamen, resulting in a
gradual decline of the population, and ultimately the fall of Bonga-Bonga itself, as we are all descended from seamen..............
Are you a Jigidi Plus member?

When you become a Jigidi Plus member, you'll enjoy the completely ads-free Jigidi experience. Also, you directly support Jigidi and help us be as free as possible to make Jigidi even better every day.