Olibhe and her Birthday Cake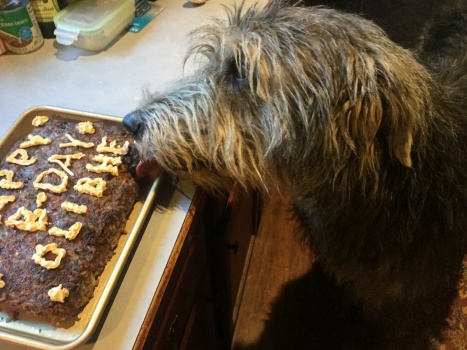 Why are you reporting this puzzle?
Olibhe is one of our five Irish Wolfhounds. She is the matriarch of our pack. Today was her 7th birthday. Wolfhounds have a rather short lifespan, so we celebrate their birthdays every year. This year, I made a meatloaf "sheet cake" with Easy Cheese decoration. I will never become famous for my cake decorating skills, but that's okay, the dogs don't care.