It's easy to see Karma doesn't feel threattened.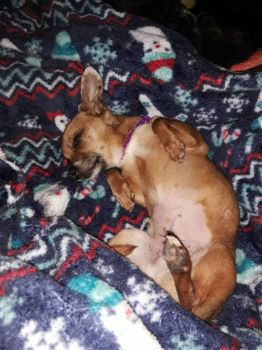 Why are you reporting this puzzle?
This little rat dog, has made herself right at home, and after a full recovery, seems to be doing good. I hope to get a pic of her and Rem side by side at some point today, it's funny seeing the size difference.