Would you make my day?
No, sorry, scratch that.
Would you make my, yours and everyone else's day by reaching out to one of your fellow puzzlers in the comment's sections?
I promise, it feels good - and there's a reason for that: We're biologically wired to communicate with each other ♥
4:01
3wishes
4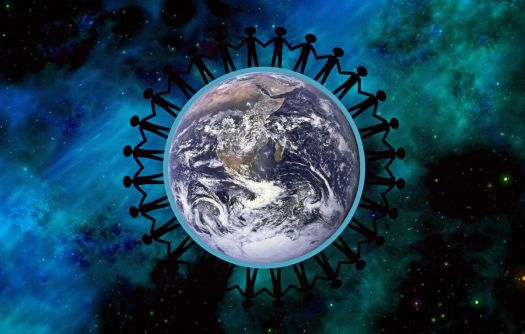 You are wired in a manner that ensures you to pay attention to, read intentions and feelings, feel empathy, and communicate with other people. Taking this a bit further – we're continually assessing groups and communities looking to establish: am I a part of this group?
If we pick up signals and read into them that we are not part of a group but instead feel excluded, we feel physical pain. That's how hard-wired this is into us.
We are all entangled by design and by necessity receive clear signals telling us to seek other people.
Now, there are roughly 7.7 billion people on the planet. 40.000 of these people come to Jigidi every day. They come from all over the world to get inspired by your puzzles, stretch their creative skills and get induced by the kind and supportive community.
Focusing on the latter: around 4.000 of this group of Jigidi puzzlers are actively communicating via the comment's sections. That leaves 36.000 fellow Jigidi puzzlers short of a warm hug!
On Jigidi, we are all part of the same group. And you are someone else's fellow Jigidier.
Here's why reaching out is a solid and beautiful investment.
When you communicate positively with someone, you are effectively practicing social medicine. Social interaction builds mental resilience and lowers our stress levels. And – this is a fascinating fact - merely observing empathic and supportive behavior also increases our mental wellbeing and reduces our stress levels.
Isn't that something? We need each other on a biological level to be healthy and happy.
And, also, social interaction builds your cognitive reserves – how much depends on the character of the social interaction. How challenging it is in terms of executive functions in your brain (in general the analytical skills).
Let's end off on the part of making everyone's day: When you come upon a puzzle today that speaks to you, would you consider saying thank you to the creator of the puzzle for sharing it, ask a question or share a reflection you have on account of the puzzle?
We hope you will. ♥
With lots of love, Jigidi