Sharing is daring
Publishing a jigsaw puzzle on Jigidi is a courageous act. You share a little bit of yourself. This is, in essence, an act that makes you vulnerable as it is for the world to see and react upon. Even in a compassionate community such as Jigidi, this is bravery. But the reward can be profound.
0:43
kaibreuck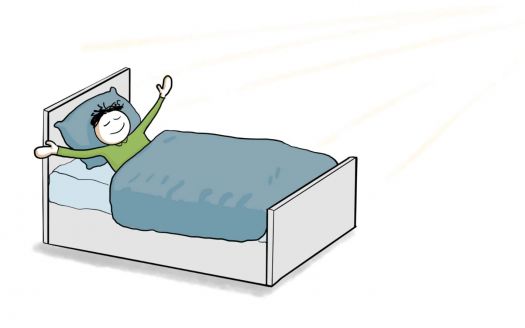 Beyond brain training, the reward for the work you put into selecting or creating your jigsaw puzzle is the experience of being seen by your fellow puzzlers, whom you are offering a framed room for connection.
Framed by your perspective on what you thought to share with the Jigidi community today.
Sharing is caring
(I know… but sharing IS caring, in this context also).
Your sharing is mental nourishment for your fellow puzzlers. We all get to see, solve - and maybe also comment on your jigsaw puzzle if we dare take that leap. Commenting is a similarly courageous act.
This is where we get a glimpse of you, and you, in turn, get the privilege to make a mark on our day.
Compassionate connection
I just recently came upon Brene Brown's work. She is a research professor at the University of Houston who studies difficult feelings like shame and vulnerability but also courage and empathy. Brown maintains how allowing ourselves to let our armor fall and express ourselves is tremendously more growth-giving and shame-crushing than acting from behind the armor, all ready to counter any attack.
Our guidelines aim to frame Jigidi as a community where little armor is needed. This so we can reach each other across differences and obstacles – and grow from it.
Check our intention
Now, we do not have to go soul-searching with each other if that's not really who we are on a regular Tuesday in between paying the bills and mowing the lawn.
But a social safety net that is supportive by nature and operates with an open line and without judgement grows hearts and minds. It just is so.
Honouring that we must remember to be gentle with each other's input on Jigidi by checking our intention with the input we give.
When everyone is daring to share what is in their hearts and minds, and we communicate while honouring each other's strengths and paying gentle attention to each other's struggles - this will lead to giving experiences and a culture of paying kindnesses forward.
On a regular Tuesdays also ♥
Video-guide on copyright
So, having established that putting yourself out there with sharing a little piece of yourself by publishing a jigsaw puzzle on Jigidi is an act of daring and caring, how can we aid you further along on this path?
We already have our guides for creating jigsaw puzzles waiting for you. But we also wish to point you in the direction of a video guide on copyright we have created for you all.
Yes, we know. It sounds – well, awful. But we promise you it isn't!
Because we teamed up with the brilliant video production team at Brain2Business, who visualized what we wanted to share with you in such a joyful and disarming manner that it's hard to remain arms-folded, and talented voice actor Heidi Katrine Schubert who gave gentle and melodious audio to our writings.
Beyond copyright, the video also touches upon what drives us when we reach out to each other by sharing images online. And (spoiler alert) – it is not infringing on someone's copyright ♥
So, go pour yourself a cup of your favorite coffee or tea and let us take you on a guided tour around the matter of copyright online with this copyright video guide.
And after that, we hope you are ready to dare greatly on Jigidi and share a bit of yourself and make all our lives richer for it.
Lots of love,
Jigidi