Pay peace forward
Attractors around divisive topics are too strong for most of us to keep us away from hardline opinions and convictions. We serve them up: On the rocks – hold the nuance, please! But common ground grows in the nuance of our shared humanity. So, we must try.
1:06
Nela2009
11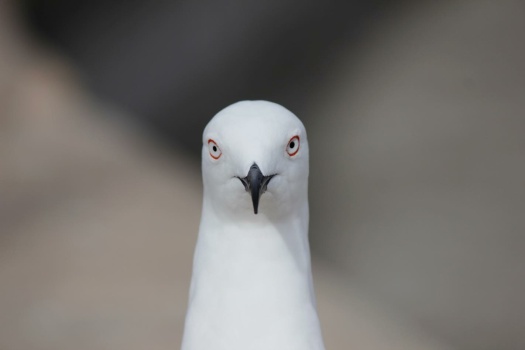 Once again, we're facing societal changes, and our emotional reservoir is filled to breaking point.
Anxiety, uncertainty, pain, sadness - an immense palette of tough emotions run so high as we're drowning in the news flow on the conflict in Ukraine.
And however each of us is affected by the invasion; most of us are struggling to find ways to pay empathy, love and peace forward. On Jigidi also. And that is what this blog post is about. Because wars are (also) political.
Divisiveness is miserable
Some of you have already experienced having your puzzles or comments regarding the war caught by Jigidi guidelines for being political. This is because political conversations, particularly online, tend to become polarized and then divisive in the blink of an eye. And the experience of this is miserable.
But most importantly, on Jigidi, it leads to the opposite of growth for both the individual and the common ground. And these are values that are fundamental for all workings on Jigidi. To this, we must be true, even when it feels wrong (because our emotions are running wild too).
Choose platforms that fit your purpose
On Jigidi, we choose to exclude major divisive topics (which includes politics). We do this, acknowledging the overwhelming pull of these polarizing topics - especially when online, where we cannot feel each other to the same extent as we can in person.
Because we at Jigidi go further than other social platforms in how we frame the community, it is necessary to learn about the dos and don'ts on Jigidi - and what we're aiming at with these dos and don'ts.
All platforms are not great for the same things because they have different aims. If you are looking to debate, for instance, politics or religion, then you can seek out platforms where this is part of the main practice, and they are framed for that service.
We have written about this in previous blog posts. And if you haven't already, we hope you'll take the time to read them. This will help you navigate Jigidi and get concrete about other aims you may have to pursue on other platforms.
Stereotypes block the view
Destructive polarized conflicts happen when we're tired, anxious, feel unsafe, and when our emotional reservoir is filled with tough, negative emotions and we have no outlet in place that deals sufficiently with these emotions.
Polarized conflicts tend to have us glide deeper into the hardline opinion sinkhole where perspective-shifting is unwanted, and othering fellow men and women of different convictions are default.
When you steer clear of trigger subjects, there is room for us to see each other and listen to each other. In polarized debates, we so easily become stereotypes to each other. Once they emerge, little or no room is left for the actual person.
But are there really sides to this matter?
The current conflict in focus looks like anything other than a politically divisive topic. Because - how can there possibly be another side?
On the surface of the public opinion, you and I see it may seem there is not. But once the commentary starts flowing and we scratch a little deeper, aggression, blame and stereotypes will surface along with countless more or less associated issues.
And afterwards, we'll likely find ourselves less inclined to interact with each other going forward, wondering what just happened.
Or we may not engage if that's our go-to response to triggers. But either way, we will likely find ourselves pulling back from each other, having made a mental note of what we just witnessed.
How then can we react on Jigidi to the war?
What are we to do on Jigidi with the overflow of tough feelings that will have us act on the war?
We hold the reins on ourselves and focus on nourishing and spreading the antidote: Appraise curiosity, learning, perspective-shifting, peace, respect, kindness, hope and love. These actions work opposite aggression and violence and will help pay peace forward.
More concretely - on Jigidi:
Do not cheer for a side, as this is political. Instead, cheer for values you want you to appraise in this regard; values that work opposite aggression and violence, like hope, peace, respect, love, perspective-shifting, empathy and factfulness.
Fight the natural attraction toward who and what is similar to you and the repulsion (also natural) from what is different from you. This takes focus and energy but prioritizing this works opposite aggression and violence. It enriches you with perspective and ultimately breaks patterns of polarization.
Fight the natural urge to prematurely oversimplify others and issues we face in society. Zoom (way) out for facts before you zoom in - and leave room for doubt ♥
Looking to see people
When you practice tolerating and appreciating people of different convictions than your own, you will learn from them because you listen to discover what experiences, values, worries, and hopes motivate and guide them in their lives.
When we share our struggles, joys, memories outside of polarizing subjects, we are less likely to 'other' each other. We see each other as fellow human beings, and thus we will stay curious. And we will care.
Yes, sometimes we gravitate toward the attractors of polarization on specific topics because our buttons have been pushed. But eventually, we pull back because that road did not lead anywhere useful – the diplomatic, learning route did. And we find ourselves a little more wary of the dynamics that pushed our 'go' buttons for polarized behaviour.
This is how we all roll every day. Some days are better than others.
Now, let's use our overflow of tough emotions to remind us that we need to still do better. We must let the pain guide and motivate us to break the destructive patterns of polarization.
Pay peace forward
It is contradictory. The emotional reservoir of tough emotions needs dealing with for us not to act out. And we want them to be a reminder that we need to make room for costly rational steering of our actions. But this is how we can contribute to the long game and move the world forward in the direction opposite aggression and violence as we are all part of and affect different social circles.
We watch so many of you do this on Jigidi every day, and we need you to keep it up. We take our cues from you.
Endnote
Just as I was finishing this blog entry, our daughter came home, crying, from school. One of her friends from school was heartbroken today because a beloved relative in Ukraine was killed yesterday by a bomb. The bomb hit where she lived with her family, and while the rest of the family survived, she did not. She was 9 going on 10 next month.
War may be politics, but the experience is so very human.
Love and peace,
Jigidi