Love your CEO
The health crisis we are all currently experiencing draws us closer to each other but also entails divisive features. The first because we are threatened by the same matter at the same time. The second because we get the infection from each other and need the same resources to get by (yes, that includes toilet paper).
In this blog post, we pay homage to the CEO we all hold within - he's our personal (overworked) hero through this. And also, we have something to ask of you.
0:59
jman
4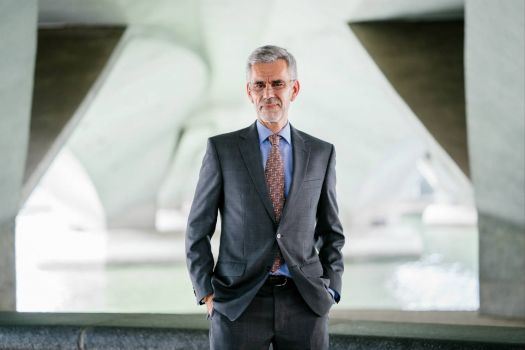 We are designed to be curious, kind, and creative - to bond and build new tomorrows.
While the health authorities worldwide are instructing us to practice social distancing, you all continue to come together on Jigidi.
Here you induce life into life in these challenging times.
Thank you for that! ♥
Our statistics show that we right now have about 15% more Jigidi puzzlers than we usually have on an average basis. And we will do our utmost to be here in the best possible manner during this crisis also.
This blog post is about how we have to take extra good care of ourselves and each other at this time. This involves being sensitive to each other's trials while tackling our galloping stress levels.
We'll open with a message, that we hope you'll take it in the spirit it is meant.
Filter on humorous Covid-19 puzzles
We all suddenly find ourselves amid this crisis caused by the global Covid-19 outbreak.
Being humorous about your circumstance can be disarming and generous to the heart and mind - and a wonderful way to release stress. But only if you're in a mental position to pick up on the humorous angle.
And we're just not there at the same time on this subject.
At the time of writing this, news is reporting that China and South Korea seem to have gotten the virus under some control. Spain and Italy are in the midst of an outbreak, feeling the consequences very present and violently. And many of us are somewhere at the beginning of an outbreak with the freight train in sight - en route our way.
This crisis is stressful, and many have already experienced painful losses and find themselves in anxious, desperate situations.
Honouring the spirit of our guidelines, we ask that you:
Generally, approach the subject with respect for each other's different circumstances and feelings.
Respect that going forward humorous puzzles concerning Covid-19 is not for unfiltered puzzles on Jigidi. This concretely means that when posting a humorous puzzle concerning the outbreak, we have to un-check the box that says: "I'm sure this image is appropriate for all users".
React or respond?
The pressure we're all suffering under stresses us. And that particular state of mind tampers with our ability to hold the reins on our instinctive behaviour. Our reactive ways.
In a physical environment, for instance, we're instructed to stay at home, not to socialize to almost any degree, to keep an awkward distance when out and so forth. Restrictions like that require us holding the reins on ourselves extra tight because they comply so miserably with what our instinct is telling us.
And also, we have to hold the reins on our frustrations. Keep an eye on that we do not lash out - just to let out the bottled-up steam.
But our societies need us to do just that. And we need each other to do that ♥.
Think about our thinking
Due to the required social distancing, many of us find ourselves sliding in between a feeling of an internal love storm toward our surrounding human world and an astute awareness of the fact that we do not want to catch the bug from anyone.
It is a state of a generalized love wave combined with a self-protective snarl.
The teeth (presumably) stays behind the lips. But the knowledge that we very concretely have to keep our distance is such a powerful behavioural driver that it - if we are not very aware and awake - can take along with it more than mere physical contact.
But when we stop and see ourselves and the situation from an outside perspective, we can maintain eye contact (in a manner of speaking) and a sense of each other.
How do we do that?
We think about our thinking.
Once we acknowledge that we're under substantial pressure and that this affects our mental state, we activate our frontal lobes.
We think about our thinking. And then we stop reacting and start responding.
Love your CEO
(No, not that one - the one in your head).
Our frontal lobes are our rational CEO who is in charge of making smart decisions. Those beneficial on a long-time basis.
We need that CEO, but as nothing is easy - neither is the matter of our CEO. It is a severely inconvenient circumstance that our frontal lobes have limited capacity and a tough time overruling stress.
And because it is hard to maintain the necessary stamina to fight our more reactive ways when under intense pressure, we unconsciously look for reasons to give in to our instinctive desires and needs.
Meet reasons: His name is Post Hoc Rationalization.
Post hoc rationalizations
We, humans, love congruence. If things don't add up, we're frantically working on getting the dots to add up.
This includes us continuously making post hoc rationalizations to make our behaviour match the way we see ourselves. A logical byproduct of this is that we may not acknowledge if we're indulging our instinctive desires and needs rather than doing the right and often hard thing (established by moral codes or other instructions).
Now, the antidote to letting post hoc rationalizations allow us to get on that slippery slope is to be aware that we are making them. The rationalizations. And recognize them when we are making them.
Hello again, CEO ♥.
We'll end off with the basic protective measures against the new coronavirus as laid out by the World Health Organization:
Wash your hands frequently
Maintain social distancing
Avoid touching eyes, nose and mouth
Practice respiratory hygiene
If you have fever, cough and difficulty breathing, seek medical care early
Stay informed and follow advice given by your healthcare provider
Please all, take very good care of yourselves and each other, on Jigidi also.
Much love,
Jigidi