I (try to) see what you're saying
27149 comments were shared this week on 7558 puzzles on Jigidi. Did any of them have you working overtime trying to figure out what on earth the meaning and the intent was with the message?
Chances are a good many of them did.
2:21
when_in_doubt_roll
2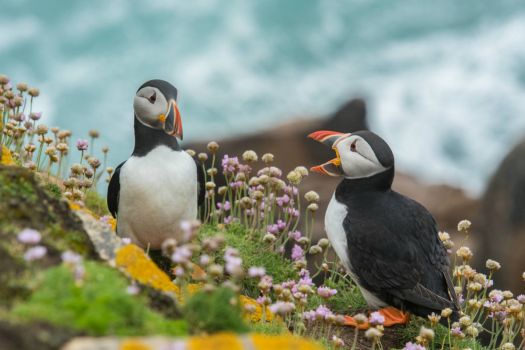 When we interact, we read meaning and intention with each other's actions from body language.
So, what does this mean for the merely textual communication many of us enjoy on Jigidi?
It means that we have to do some extra mind work to make good for it!
I'll get back to how - and start with why it's worth it. ♥
The whole world is within your reach on Jigidi
Jigidi has the benefit of being an internet-based community.
This amazing technology enables us to connect across all kinds of physical borders and develop a greater sense and understanding of each other.
But - while the internet can carve out space for us across borders and let us meet with our minds first - it also has an apparent downside in regards to us getting a better sense of each other: we fall short when it comes to information passed on via our body language.
This is so obvious that we put tend it in the 'of course-drawer' and move on with our lives.
But for the next 3 minutes, please don't close that drawer on me, because there is a trap awaiting us down this path that we'd like you to steer clear of.
First, meet: Mirror neurons
Mirror neurons are neurons that allow you to imitate the action of another person you're observing, as though you were performing the action yourself.
You do this unintentionally but with very good reason; your brain understands things through the information it accesses and processes with your entire body.
This sort of 'testing out' what the body language translates into as far as emotions go helps you to understand the person you're observing better.
We're wired in this manner because we're profoundly entangled as a species.
We learn from each other, and we need each other to be healthy and happy. Therefore, we continually seek out information about 'the temperature' in the group or person we're looking to.
We autofill intent
Now, onwards to the Jigidi point (I'm sure you saw the first part of this point coming).
We do not have each other's body language to navigate by on Jigidi when we seek to establish the meaning of each other's actions.
This missing information means that we do not understand each other full well right off the bat. And consequentially, we may not always regulate our responses in a timely fashion on account of how the other person seems to take what we say.
Here comes the second part of the point.
In the name of safety and efficiency, our brains make forecasts of meaning and intent based on our experience and knowledge.
This particular function of the brain is invaluable when you hear a rattle coming from the bush and see something long and sleek gliding towards you. But it can really add insult to injury on those rough days where we generally do not expect the universe to come at us with any form of kindness.
On those days we're highly at risk of inferring ill-disposed intent into a communique. Our expectation of intent thus takes the place that was left open because the melody was only 'tapped' not fully played.
So, acknowledging that online communication is missing information from body language, tone of voice, full context, and so forth, we can take this into account when interpreting online communique.
And in the process help shape our fellow puzzlers' expectation of what the universe has in store for them today.
When in doubt - choose kindness
To make up for the sparse information and our instinctively filling in the gaps concerning intent, we have to be open-minded regarding our fellow Jigidi puzzler's communication.
That almost always ads up to giving each other the benefit of the doubt for the first 'rounds' of not finding common ground. And also, being genuinely curious about what is fueling our counterpart's behavior. When not necessarily sharing a full palette of values, it's awfully easy to cross each other's lines by mere accident.
So, what about those rough days where kindness is more the result of a personal choice - an act of will - than it is our default disposition?
That takes nothing away from the power of your kind actions.
Nothing at all.
But it does shape your fellow puzzlers' expectations of what to meet from the universe and the Jigidi community. ♥
With lots of love, Jigidi