Growing the common ground
Right now, we watch our societies moving, standing up for equality and against racism. For new policies and raising awareness on systemic issues. No upheaval regarding rights stays only local in a globalized technologized world. This is one of the ways the internet help humanity taking leaps forward. Help us cooperate to find common ground.
1:15
imesta
1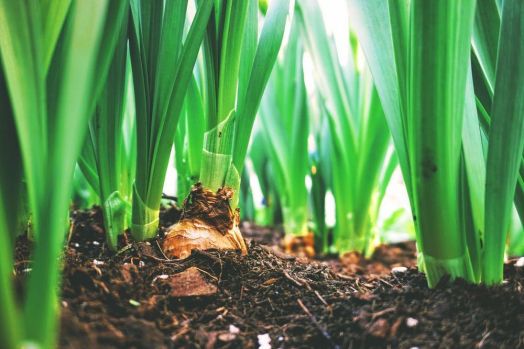 We unite on matters important to all of us. Revisit moral issues (seemingly) settled upon top-down, but not executed down-up, like equality and lawfulness for all.
Thanks to our newfound level of connectivity we can on a very large-scale help educate each other and find nuance in otherwise stifled rhetoric. And thus, keep the conversation going towards real dialogue and establishment of common ground.
Lawfulness for all. Equality.
Dialogue
So, when real dialogue is necessary to move forward on current and important issues, why are puzzles reflecting the movement then caught by our guidelines on Jigidi - when we also say we wish to help grow the common ground worldwide?
Because dialogue rarely occurs on hot topics on online social platforms. Tribalism does, as also on Jigidi before we made a change in 2018. And online tribalism does nothing to help undergird cooperation or empathy.
But connection in between groups does. Listening to stories about each other's' lives with our guard down.
So, how do we get to that point? And at what cost for the community?
Moving towards understanding and cooperation
Because it is quite demanding doing the necessary mind work of finding common ground on divisive subjects (and rarely a state of mind one expects to be in need of when entering a jigsaw puzzle site), we exclude such subjects on Jigidi.
Our guidelines are designed to be accessible to people of all (moral) faiths/beliefs, including those with no faith - and to have us see each other as people. Not opinions, objects or stereotypes (to the extent this is at all possible). Thus, creating a safe space where we can meet as people.
And, over time, with our guard down.
This does not mean we suggest one can go about life in this framed manner.
But we can spend our Jigidi-time in this manner, exploring some of the gains of connection:
Interaction with people from all over the world with whom we may have chosen not to interact with were we to present ourselves with our political views or other moral convictions first.
Further down the road, we may find that a fellow puzzler whom we've come to connect with is of, for example, a different political or religious opinion than us. And we may find our heart rules that it is of little consequence to our connection - and if any, that we actively choose to build on what connects us.
Because we are people - not opinions
We are not wandering, two-legged opinions. We are humans with a thousand stories and worlds within us and a creativity and intelligence that has made us able to outrun any other species on the planet by many, many miles.
By bypassing the instinct to create in- and outgroups segregated by the big ones: politics, sexuality and religion, we can continue our conversation on matters that are (also) us. And grow a better understanding of each other across mental barriers.
Thus, we grow the common ground from within.
Morality with a catch
Far too often, we construct solutions that count on us being rational and thinking about the long run (remember the CEO?). The problem with that is that most of the time, the rational part of our brain is not the one running the ship. It's the parts much more driven by instinct, gut feelings - lessons learned by ancestors and adopted as moral lessons we intuitively steer by.
Now, these moral lessons will have us tone down our own desires and needs to care for the needs of our ingroup (smart seeing as your clan is the one having your back on the plains). But they do very little to help cooperation between groups (not smart in a globalized world where cooperation is necessary for the collective wellbeing).
So, we need to practice overriding the instinct to widen the distance between us. It doesn't make sense; we are not that kind of world anymore.
Architectures of serendipity
We will all get a lot better at this simply because we're giving it still more attention. It is a supply and demand kind of situation. The demand being cooperation between groups for the collective human wellbeing across the globe.
In her wondrous book 'Hivemind' psychologist PhD and emotion regulation specialist Sarah Rose Cavanagh writes:
As we increasingly separate ourselves into ideological, geographical, and economic silos, we lose opportunities to grow and change, to be nudged out of our narrow ways of thinking.
Pursuing the question of how we can make different social environments work for us, making good use of the possible connectivity (online also), she among other things suggest that we: Build and Support Architectures of Serendipity. Meaning social environments where people from all kinds of groups come together across differing ideologies and other groupings.
With our guidelines, we are attempting to create such a place where we all - with our guard down - can practice:
Being curious about our counterpart's core values and being clear about our own.
Recognizing and building upon already settled upon moral issues.
Acknowledging our counterparts' rights and understanding our own stereotypes and prejudice.
Acknowledging that none of us knows everything and practice perspective-shifting.
Acknowledging own transgressions when seeking common ground (we are reactive beings) and taking into account both our own and our counterpart's current mental state.
Endnote: Primary values always come at a cost
We are a jigsaw puzzle site visited by 40.000 people from around the world every day. There is no question this adds to our responsibility which goes beyond growing the individual via the functions our website offers.
We must reflect on online connectivity and how we as a website with a global audience can help undergird cooperation and empathy.
We choose to be a value-driven platform, and that means that we stand for something, and this necessarily must come at the expense of other values. For you and us, the cost is that not all content is allowed on Jigidi. Life on Jigidi is not life as it is - by design.
And that is a particularly high prize on matters and movements we wholeheartedly support.
But we believe in the gain: We are more inclined to listen and share our personal stories, learnings and reflections with our guard down. And thereby in small steps, build empathy and understanding that is necessary for problem-solving in between groups outside of Jigidi.
Growing the common ground from within.
Much love,
Jigidi