What's your pleasure today?
Over the years, we have received more than one (…) request to make finding the different types of puzzles on Jigidi easier. To this end, we have been working on making the selection of jigsaw puzzle categories on Jigidi more granular. We launch the result in about a week and hope you will enjoy the easy access and inspiration this change offers ♥
1:09
ullauhrskov
4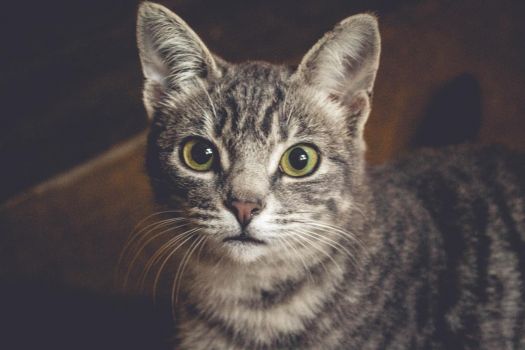 Are you looking to boost your energy with artwork with vibrant colours? Or maybe destress via an emotive puzzle of a beautiful timeworn barn?
Shortly, you'll be able to go directly to a variety of popular subcategories. We will launch this change in a week, on November 13th.
The purpose is diabolically dual:
easy access to your preferred categories and
offer inspiration to branch out in your puzzle selection.
'Fine', you may think. But what does this have to do with the baffled cat in the puzzle above?
This is our fault, entirely. The cat was thrown by a question we ask later in this blog post.
But before we address that question further, let us first address what is to come ☺
What will change?
At the top of the ordinary puzzle selection page you currently find the option to choose puzzles by category and size. This placing will not change.
What will change is that by November 13th the category selection will unfold a drop-down menu featuring main categories that, unlike now, will have subcategories added to them:
To keep the drop-down reasonable in size, not all main or subcategories will show on this drop-down. But at the bottom of the drop-down, you see a link: 'All Jigsaw Puzzle Categories'.
This link will take you to a (new) page that unfolds all the 10 main categories along with their subcategories.
The page will look like this:
So, what 'makes' a category?
The collection of main and subcategories you find on Jigidi come November 13th is a balanced product of:
what you have most searched for on Jigidi (when using the search function), and
the keywords puzzle creators have added to their published puzzles
A puzzle without keywords added to it will be found in the main category, the creator of the puzzle selected when she posted the puzzle on Jigidi. But the puzzle will not appear in any subcategories (as it lacks the keywords to help guide it into relevant subcategories). In contrast, the addition of keywords secures placing in the appropriate subcategories.
That said using keywords to help populate the puzzle subcategories may accidentally lead to some non-meaningful placings. So, please do feel free to get in touch should you come upon a clearly misplaced puzzle.
Will there be changes to the main categories?
Yes, you will find, we have adjusted and reorganized the existing main categories some. One has been renamed (as it turned out that "Machines" almost entirely relates to transportation), and others have become subcategories.
It is also worth noting that puzzles with more than one keyword added may appear in more than one subcategory (but always only in one main category).
This enables us to showcase your puzzles in a manner that reflects more aspects of your puzzles.
How keywords work
Take a puzzle featuring a cat in a tree.
When you create this puzzle, you may choose 'Animals' as the main category and then add cat, nature and tree as keywords:
Hence, the puzzle will appear in Animals as the main category, and in 'Cats' and 'Trees' as subcategories.
But note, that the keyword 'nature' will not exchange into a placing, as it is the name of a main category, and a puzzle can only appear in one main category - and here you have already chosen 'Animals'.
So, this was it for the run-down on the upcoming category-selection on Jigidi. Once we get it up and running by November 13th you can try it on for size and let us know what you think ☺
Now, we will end this blog post by addressing the point of inspiration (remember - the diabolically dual aim from the beginning of the blog post?).
Appraising novelty
We will start by asking one of life's big questions: Can one overindulge on cat puzzles?
And - while we're at it - on:
Christmas puzzles,
beach puzzles
or flower puzzles?
That was four out of the five most searched puzzle categories on Jigidi. (The fifth is really second and well outside of our guidelines – so, we'll quietly step over that one to get to the point).
Remember to throw new things at yourself (sorry about that cat ♥).
On the days you are up for it, try fighting the urge to stay within your Jigidi-habits. Because our brains L.O.V.E novelty.
Novelty has a very direct payoff. It awakens us and makes us widen our perspective. And, as a result, we progress as humans.
Not at all bad for a Tuesday afternoon on your couch with Jigidi ☺
How to step out on your Jigidi-habits?
Three notes on this one.
1. Take a firm step over the usual suspects
For instance, when you select a puzzle, try to choose a new category or size than what you would typically go for. The new categories with their additional subcategories will offer further inspiration to this end ☺
2. Branch out in your Jigidi challenges
Try creating a puzzle on Jigidi if this is not common for you.
Similarly, consider dipping your toe in the social life on Jigidi. Think about how you can give back to your fellow puzzlers for just being here with you - and then take a leap of faith and leave a comment on a puzzle.
Engaging in meaningful and positive social interaction has such a profound impact on our wellbeing.
3. Step up the game on the activity of choice
For example, if you are already a puzzle creator, you might consider conceptualizing your puzzles (create a series) or maybe put more work in the description of your puzzles?
If creating puzzles is not to your taste, and you most enjoy solving puzzles, you can try challenging yourself in that discipline. Such a challenge does not have to include time or the size of the puzzle. It can also involve trying a mindful solving style, where you focus only on the puzzle—leaving the world (and the leaderboard) to handle itself for a while.
So, that was it.
Come November 13th; you can visit the new jigsaw puzzle category page and see if it adds to your joy of Jigidi. We hope it does ♥
Thank you for being here. We do so appreciate you all.
Love,
Jigidi