Recent changes on Jigidi
In this News section of Jigidi Post, we will draw the curtain on significant changes we make along the way. This blog post concerns a change we made regarding how one can follow puzzles on Jigidi and the change from manual to automatic pausing. (And, if you enjoy large puzzles, there's a little treat awaiting you at the end of the blog post).
2:38:22
Shrrgnien
80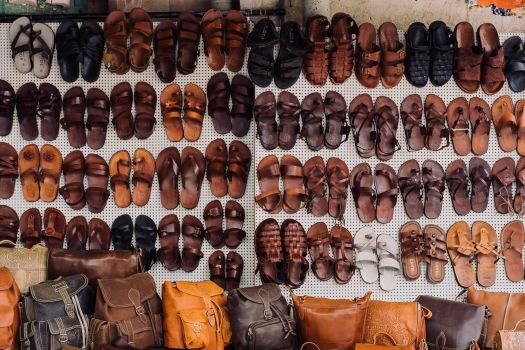 So, as announced, this blog post will address a couple of changes we have made on Jigidi, but first, let's get it out the way:
Change, thy name is !#@!ARGH&?!
Changes require focus and energy for us to adapt to them. And, adding insult to injury, they can give us an unpleasant feeling of being distanced from something with which we are usually quite familiar.
Going forward: More information on changes
Magnus recently wrote the following to a puzzler who gently reminded us that it isn't always a picnic being at the receiving end of the changes we make on Jigidi:
There is really no way around them (changes). We, as a website, have to adapt to the changes around us - which come in all shapes and sizes. Of course, we can debate if the changes should be made one way or the other, but we have to try things out to really experience how well they fit. We get feedback, we make adjustments and then release updates. Rinse and repeat.
We have, in fact, received an increased amount of kind reminders on this subject lately. Typically, the message you convey to us is that without insight into our thought process, one can come to wonder whether the change is a glitch or on purpose.
We hear you, and in the future, we will try to be more transparent about the changes, and also give a fair warning when possible before a significant change is released on Jigidi. This way, we get to share with you the intention behind the add-on or change.
From there, let's move on to the 2 changes we're here to shed some light on:
How to follow the conversation on a puzzle
How to pause a puzzle while solving
First, we'll address the change we made on how to follow the conversation on a puzzle.
Follow puzzles
When you "follow" a puzzle, it means that you receive notifications about new comments on the puzzle.
Previously everyone could follow any puzzle; but as of a couple of weeks ago, we made it so that to have the option of following a puzzle available to you, you have to leave one or more comments on the puzzle.
Several have reached out to us, asking why we made this change? The main reason is transparency.
Make it known you are in the room
When it comes to the social aspect of Jigidi, we often use the analogy of a puzzle being a room. And present in the room are the people with an interest in interacting on account of the puzzle and each other. Following a puzzle without making one's presence in the room known somewhat throws off the analogy. Now, this part we could probably get over, but more importantly, it throws off the feeling of transparency for those present in the room.
Beyond the argument for transparency, we thought of the added benefits of participation - whatever the scale.
Follow through on your interest - and reap the benefits of participation
An essential aspect of Jigidi is the scalability of the different challenges we can indulge in while enjoying ourselves on Jigidi, and the social side of Jigidi is an important one of these.
The mere option to silently follow a conversation on a puzzle one finds interesting, can stand in the way of leaping to participate. Thus, we all miss out. The ones present in the room are missing out on a 'hi' from all with interest in the puzzle and conversation. And we miss out on our fellow puzzlers responding to our presence and perspectives.
Lastly, we considered the puzzle creators.
Make your appreciation known to the puzzle creator
As a puzzle creator, it is generally gratifying to receive reactions to the puzzles you share. You get confirmation beyond the solves that someone out there appreciated what you took the time to create for them today.
New shoes
Having said all that, and in the spirit of Magnus' reply on the subject of changes on Jigidi, we'll say this: Down the road, we may reconsider this change - but these are new shoes, and new shoes have to be worn in.
So, while we promise to continue to consider your feedback, we hope that you'll consider the purpose(s) behind the change when enjoying your Jigidi-time with favourite puzzles and puzzlers ♥.
(The return of) the manual pause button
As the subtitle suggests, this is a change we are actually looking to roll back on. But, let's start at the beginning here.
Avoid cheating
In the Flash Player version of the puzzle player you pause the time clock manually, but in the new HTML5 version of the puzzle player, pausing is done automatically (after 20 seconds of inactivity).
We made this change because we saw an increased amount of cheating* with the manual pause button which made it possible to achieve #1 positions on the leaderboard with unlikely scores - this, in turn, was a real nuisance for the rest of us.
So, the purpose of this automatic solution is to make the competitive part of Jigidi equal for all. The obvious downside is that you do lose manual control and the time you get can come to feel less like the time you ought to get.
Balanced solution under way
We have received much feedback from you all on this, and it is apparent that the nuisance it's causing many of you not to hold power over when to pause the time clock is too substantial. Therefore, we are now looking for a way to bring back the manual pausing while also taking into account the problem we were looking to fix.
In other words, we are looking at a balanced solution. This is our problem to crack (and we will ☺).
Now, onwards toward the treat for those of you who enjoy large puzzles!
Big just got bigger
As we're moving away from Adobe Flash, we updated the puzzle creator a few months back. At the same time, we adjusted the creator to match the fact that computers today are capable of handling much larger images than they were 8 years ago, (the last time the creator was adjusted).
What we did was increase the maximum supported image resolution to 2000x1500 pixels (from 1600x1200 pixels) while keeping the maximum number of jigsaw pieces, which resulted in more detailed puzzle pieces.
It turned out that the visual benefit was no real match for the grievance of having puzzles created with fewer jigsaw pieces.
We listened, so as we post this blog entry, we also push the button on the following:
An image of a given resolution will result in the same number of jigsaw pieces, as it would before the update.
It is now possible to create jigsaw puzzles up to 600 pieces on Jigidi.
Now, this was a relatively long blog post (even for me), but we hope you stuck with it as we had some catching up to do. We will try to keep these news section posts shorter in the future and have them deal with just 1 change at the time ☺
Happy puzzling, all!
Much love,
Jigidi
* UPDATE
Thank you all for your responses and continued feedback on this. ☺
Since posting this blog entry, several have asked how one can go about cheating with the manual pause button?
Here is the how-to (we do not mind disclosing this method as most of us would very quickly tire of this tedious process):
Take a screenshot and pause the puzzle.
Study the screenshot and find the next couple of pieces to move.
Unpause, do the planned work and repeat from step 1.
It stands to reason that the result of this method is a relatively fast solving time, many pauses and a very long actual solving time.
Admittedly, it is hard to determine if this method has been involved in a very fast score. Some solvers are incredibly fast.
Now, we had already tried calculating what would be a reasonable number of pauses to identify this type of puzzle-solving. This turned out to be very tricky, as there are many reasons for pausing.
An idea of ruling out pausing all together came to mind, as it would make the competition equal for all participating (and remove a bit of technical complexity along the way). Although a drastic move, we found that rules in offline jigsaw puzzle championships support this approach as no breaks are allowed in such competitions.
Obviously, Jigidi is not the equivalent of an offline competition with physical jigsaw puzzles (we're all here somewhere on the spectrum between competitive and more casual solvers), so we need a pausing methodology that also takes into account the casual solver.
Looking to achieve this, we implemented automatic pausing in the new puzzle player while at the same time making the preview image visible while solving.
As mentioned in this blog post, we have since received much feedback telling us, that some version of the manual pause button is needed. Therefore, we are now looking into ways of configuring a 'balanced' solution that will enable manual pausing - but in a more limited fashion than in the Flash puzzle player.
Lastly, some of you write that there are other ways to cheat than with the pause button, and you are right. We are aware of several cheating applications which present us with different kinds of challenges. And we rather suspect that we'd better not get into how we deal with these in this open forum. ☺