Jigidi is now mobile-friendly
You may notice that the different pages on Jigidi have slightly changed their appearance? This is because we have made the design mobile-friendly. We launched the new design today, along with the option to create puzzles from your phone or tablet. And we have so been looking forward to sharing this with you!
2:26
JillianB
9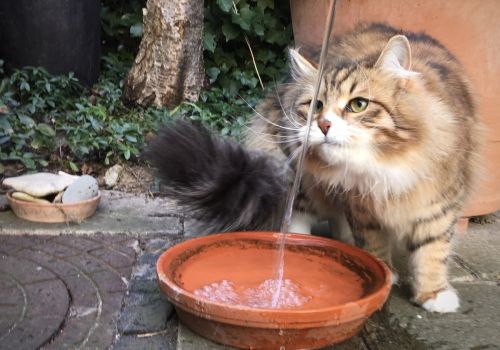 We wish to stay around for you for(ever) many more years to come. And therefore, we must accommodate a steadily rising demand for mobile/tablet-friendly websites.
The numbers speak to this fact.
While most of you enjoy Jigidi from your computers - 72% to be exact - this percentage has dropped from 98% in 2012. Thus leaving a still rising number who enjoys Jigidi from other devices like tablets and mobile phones.
Up until today, this has presented a problem due to our non-responsive design which made it tricky for you all to get a reasonable view on, for example, your phone or a tablet.
These days are now over.
With this new design, Jigidi will adapt to the size of your screen, and in that make it a lot more pleasant for you to check Jigidi when on the go (or couch) with your phone or tablet.
Are the same things still on the same pages?
Yes, they are 🙂
Even though the different pages on Jigidi have changed slightly in appearance, you can still find the same functionalities on the same pages as before.
You'll notice that one page has been organized differently, though.
We have long wanted to simplify the page where you edit your puzzles, and we took this opportunity to make some adjustments to the flow of how you publish a puzzle.
But much as we've aimed at making Jigidi even easier to use, it would be a wonder if we had not missed a point or two about how best to accommodate your preferred usage of Jigidi on the specific pages.
Therefore, should you come across something you cannot find or something that seems broken (or something you just find is truly bad), please do send us a message in our support system and make us the wiser.
Now you can create puzzles on your tablet
We've also snuck in a long-missed feature.
Up untill today, creating puzzles was only possible when on a computer; this because tablets are not able to run programs based on Adobe Flash. But as part of the process of shifting Jigidi completely away from Adobe Flash we've now switched the puzzle creator away from Flash and onto HTML5.
This means that from now on, you'll be able to create puzzles on your phone and tablet as well.
(Maybe you've wondered why a pretty cat is acting as poster-girl for this blog post? Earlier today, as part of the very last series of testing this new function, I took and posted a picture of our cat, Lilly, while out in our garden ♥).
However little of this we do these days, we hope you'll give this new function a try and create and share puzzles when on the go. 
What lies ahead
So, can you expect more beautifying anytime soon?
Yes - some.
Gradually, throughout 2020, we'll make the complete transition for Jigidi from Flash to HTML5. And - just as we have done now with this mobile-friendly design - we will take the opportunity to make minor adjustments along the way aiming to create a still better user experience for you all on Jigidi.
We'll make sure to keep you updated on relevant matters.
Thank you all for being here ♥.
Stay safe, much love,
Jigidi