Is your Adobe Flash Player blocked?
Don't worry. You can unblock Flash Player and continue to use it till December 2020, or you can switch to our new HTML5 version. In this blog post, we explain how and why.
2:49
3wishes
1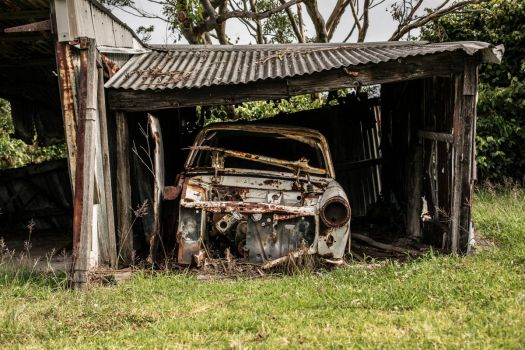 I'll get right to it (sort of).
2006 in round numbers:
The life expectancy globally was 69 years

The number of people worldwide living in extreme poverty was 1,31 billion

Jigidi was born with a wish to let people connect globally via an interactive creative outlet – using the Flash Player as a technical engine for this purpose
Today in round numbers:
The global life expectancy is 72 years
The number of people worldwide living in extreme poverty is 731 million (2015)
The Flash Player is running out of time as the engine for Jigidi (and anything else)
We know, all but the Flash Player seems to be going in the right direction in that lineup…
This post is about what's going on with our technology, what it means for you, and what we're doing about it.
What is the Flash Player?
Flash is a roughly 20-year-old technology created to make so-called rich content possible on the Internet.
Before the Flash Player browsing the Internet meant mostly reading a text and viewing images. With Flash came the opportunity for us to make games, watch videos and many other interactive experiences for a broad audience.
Although Flash was a fantastic tool that pushed the boundaries for what was technically possible for many years, it has also, rightly, been criticized by many. Performance and security among the most common points of criticism.
Apple kickstarted the transition away from Flash in 2010 by deciding not to support Flash on the iPhone and iPad, pointing to HTML5 as a better alternative.
HTML5 as a replacement for Flash was finally established when Adobe in July 2017 announced that they would end support in December 2020.
Why is the Flash Player blocked for some users?
To make sure the end of Flash takes no one by surprise, major browser makers create obstacles for websites that still use Flash, to make them switch technology in due time.
Google's rollout of Chrome 76 (the latest release of Chrome) a couple of days ago is an example of this.
When users of Chrome 76 attempt to solve or upload a puzzle on Jigidi, they receive the message that their Flash Player is blocked.
Many of you are writing to us about this – of course, annoyed with being blocked, but also expressing concern about the prospects of Jigidi if this was so.
So, what are my options?
When visiting Jigidi, you can choose to either continue with the Flash Player or switch to the HTML5 version of Jigidi (which is still in test mode).
Despite the tone of the message in Chrome 76, Flash Player continues to run until December 2020. Therefore, if you prefer to wait with the switch till the HTML5 version is all finalized, you can continue to use the Flash player (as of January 2021, Adobe Flash Player is unsupported by all major browser manufacturers).
Your other option is to switch to the HTML5 version of Jigidi. It's important to stress, that our HTML5 version is still a work in progress, and also that creating puzzles still requires Adobe Flash Player.
It so follows that if you have a low tolerance for ''bugs'' and creating puzzles is something you enjoy, we recommend you wait with the switch till the HTML5 version is finalized and as capable and smooth operating as the Flash Player version.
If you prefer the HTML5 player (taking the above into account), you can make it your default version by going to your profile settings on Jigidi under "My Profile" and turn on "Use HTML5 instead of Adobe Flash Player".
Should I worry about continuing to use the Flash Player?
It much depends on your online habits and preferences.
Exploring all corners of the Internet while having your Flash Player active, increases the risk of your device catching malware.
Dodgy websites are prone to have malicious flash programs. If you only use Flash Player on websites you trust, your risk is quite minimal and no higher than using all sorts of other technologies.
Think of it this way: Flashing a Rolex in a dicey neighborhood makes you more at hazard to robbery. You should only enable your Flash Player when you're in a safe neighborhood.
Why is the HTML5 version of Jigidi still in progress?
Like many other websites, we followed the trend for a long time. Continuously assessing when the spread of HTML5 was large enough that it made sense for Jigidi to switch technology.
We did see the writing on the wall and started the development several years ago. But for various reasons, the project has been quiet for an extended period; and we are not as far along as we would have liked.
Hands down, Google making another hurdle like the one that has just been rolled out with Chrome 76 took us a bit by surprise. We thought we were past the last one and things would be maintained as they were until December 2020.
We are, therefore adjusting the development plans to meet Google's desire to phase out Flash as soon as possible.
So, by December 2020, the last dot in the list will say that Jigidi has moved entirely from the Flash Player (while thanking the technology for what it's brought us over 14 years) to HTML5 for many, many more years of creative and social outlet for all people across the world. ♥
Happy puzzling!
Lots of love, Jigidi