Design update: We have simplified the jigsaw puzzle player
Does the puzzle player look a little different to you? We have made some changes - aiming to significantly simplify the solving experience. In this blog post; we take you through the alterations.
0:18
era4
6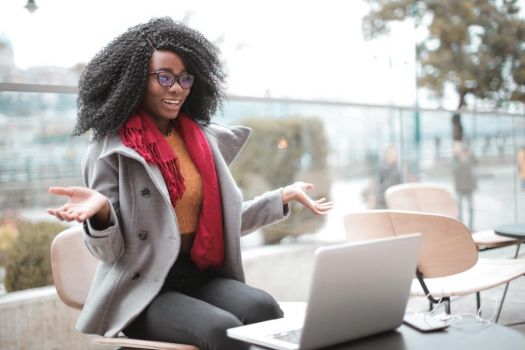 At the beginning of this year, 2021, Adobe pulled the plug on their Flash player. Flash was the technology in which Jigidi's original puzzler player was built; so we picked up the glove and created a new puzzle player using new technology for building blocks.
Upon launching the new puzzle solver, we shook hands with you upon this: you would all give the new puzzle player a thorough go before returning to us with essential matters for you that we adjust. In turn, we would look over your feedback and seek out alterations that would better the system for you all.
So today, we are happy to release an update that significantly simplifies the puzzle player's interface ☺
Your feedback
A general point to much of your feedback was that it was quite tricky to find your way around the new puzzle player's side panel. And we do acknowledge that the interface was a bit too confusing. It was born out of a desire to make the interface more flexible and customizable, but the end result was indeed laborious.
But let's go through the specifics of this updated version of the puzzle player, so we all know what's what.
The new side panel
The most significant difference is that there is no hierarchy of features in the side panel. There are no 'hidden' features, and what you see is what you get, so to speak.
The side panel has two modes: one mode while solving and one after completion, (this resembles how the old Flash Player version worked).
We'll address both modes in the following.
Side panel while solving a puzzle
When you start your puzzle, the side panel is closed. You open it by clicking in the upper right corner.
Once you've done so, this is how the side panel presents itself (try to avoid Lilly's gaze, we've got work to do!):
Easy access to zoom and fullscreen
When you look at the top of the side panel, you see these buttons (zoom, full screen and open/close side panel):
Should you choose to close the panel, these buttons will stay in the upper right corner of the screen - to ensure easy access to these features throughout your solving experience.
Easy access to pause
We have created keyboard shortcuts for several features and pause is one of them.
The shortcut for pause is to press 'P'. To unpause simply press 'P' again or click on the puzzle.
Now, you can also pause via the side panel. You find the option just on the left side of your time:
Return to the puzzle to comment
Many of you have been looking high and low for how to return to the puzzle to leave a comment on the puzzle. This option is now more salient - you click on either the puzzle title or 'Exit to comments and leaderboard'.
This feature is available both while solving and when the puzzle is complete.
Keep preview open
To keep the preview image open while solving - but with the side panel closed - you click the (the pin) to 'make it stick'.
Now let's move on to how the side panel looks, once you've completed your puzzle.
Side panel when the puzzle is complete
This is the side panel once you have completed your puzzle:
Here we have again aimed to create a side panel that is as simple and intuitive as possible. The key is still 'what you see is what you get'.
How to restart the puzzle
Quite many of you have asked for a more salient way to restart the puzzle. You do this by clicking . This feature is available both while solving and when the puzzle is complete.
That's it for now, Jigidi puzzlers ♥
We appreciate your feedback!
Now, go try it on for measure and let us know what you think ☺ And please note the following:
To be able to address a problem, we need information on the issue. So, please give it a good (explorative) go before getting back to us.
And then, if you find you have problems or suggestions, please write to us via our support function. We read everything you write to us on the blog, but we can get much better organized when handling errors and design faults via the support system.
The guidelines for Jigidi applies to all communication on Jigidi; including here on Jigidi Post and in our support system.
But wait...
How about the puzzle pieces being presented in more of a pile when you open puzzles with a few pieces? Or the issue with the pieces seeming smaller than before on puzzles with many pieces?
The objective is to best present the puzzle pieces while making good use of the available space (e.g., not have them be too scattered or too much in a pile). But the process is tricky as several variables come into play (size of pieces, number of pieces and screen size).
The old puzzle player too had its weaknesses in borderline cases. We have addressed these in this new puzzle player by calculating the necessary space while considering both the number and the size of the puzzle pieces and then zoom so the whole area is visible. However, this, in turn, introduced other unfortunate borderline cases.
Know that we are looking into which satisfactory adjustments to make but as of yet have no clear solution for all screens and puzzle sizes.
And keep talking to us ☺ We are listening and get all the wiser on what works for you and what doesn't.
Thank you all so much for being here, and happy puzzling!
Much love,
Jigidi