Jigidi puzzle creators: Impie
We are designed to be curious, kind, and creative - to bond and build new tomorrows. A few weeks back, we embarked on a short series featuring 3 puzzle creators. We wanted to explore the creativity and generosity that flows on Jigidi as it comes to life in creators who share their photographs with us all. Today, we take the last dive (for now). Meet: Impie - and Goofie, the soulful stunner ♥.
1:48
liertje1978
8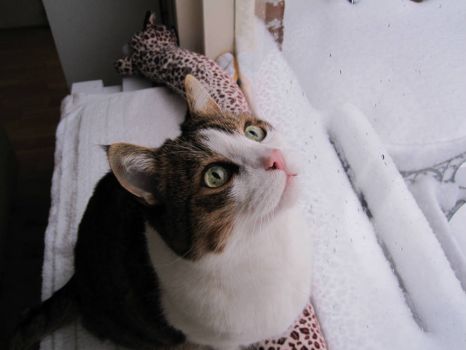 Photographs literally take us places.
Being equipped with this incredible human mind, we are able to build upon the facts we learn and reach beyond them; to envision new ways, experiences - even worlds. And fellow puzzlers' photographs are a particular treat to our imagination and creativity.
During this series, you've met Lia and Chillfiltered. Today, ending off, this series - meet Impie.
Why do you share your photographs on Jigidi?
- I just love to show my photos, in particular of the beautiful flowers growing in my garden.
When do you grab your camera?
- I'd say: "when NOT?":-)) I'll always take it with me in my pocket!! Since I joined Jigidi I became a real "Mammarazzi" and took every opportunity to photograph my dear handsome kitty boy in 'his' garden where he guided many a garden tour showing off my beautiful flowers!:-) Since September 2017 he's sadly no longer here but I still enjoy taking photographs of my garden and interesting things I come across to share with this lovely community here on Jigidi.
What's the best shot you've ever done?
- Of my dear late cat Goofie...with his curly tongue sticking out during a big yawn.
Has posting photos on Jigidi brought you something?
- It most certainly has. First of all, the opportunity to show photos of my sweet shy cat to the world for over 5 years (his fans even crowned him "King Goofie" ☺) and also making lots of friends, of which some I've met personally when they visited my country (The Netherlands)!
♥ If you're curious to see through Impie's lens, you can visit her puzzle page here.